"My experience working with Dr. Sam Sweeny has been excellent to say the least! His professionalism and attention to detail can only be defined as a huge asset to his patients. He has an in-depth knowledge of working with the latest in Science, Technologies as well as prosthetic and surgical breakthroughs in applied materials and techniques. Dr. Sam Sweeny is also a very good listener and only performs the dentistry that is absolutely needed."
- – D.L.
"Dr. Sweeny and his entire staff are not only very knowledgeable and professional, they take the time to make everyone feel special. They are readily accessible after office hours if you should have a question or an emergency. They treat you the way they would like to be treated. This is the way a family practice should be run."
- – R.B.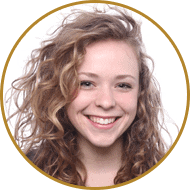 "I would highly recommend Dr. Sam Sweeny to anyone. His attention to detail, compassion for his patients, and desire to stay up-to-date with the latest and greatest in the dental industry is like no other dentist I've experienced. Do yourself a favor and schedule an appointment today."
- – M.C.